For the second year in a row, the American website Animation career review has named Rubika among the best animation schools in the world for the year 2022.
Animation Career Review, one of the world's most respected sources of information for those interested in pursuing a career in animation, surveyed 200 schools around the world to compile its 2022 Top 25 Animation Schools ranking. Its criteria are based on the school's reputation, the quality of its programs, but also the cost of the training, its location, the success rate in exams, and, not least, the rate of professional integration after the training.
Key takeaway:
Rubika ranked 9th in the top 25 animation schools in the world and 2nd Canadian school in terms of ranking in this list.
Among the 25 animation schools in the world, we note that 5 Canadian schools appear in the list, which illustrates the dynamism of the animation sector in Canada.
Only two schools in Quebec, including Rubika Montreal are present in this ranking.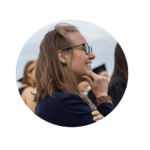 Rubika Montreal is proud to be selected as the best animation school in the world, along with its partner campuses. The team's leitmotiv has always been the same as that of our students: it is the passion that drives us! This recognition is above all that of their commitment, the quality of their production and their ability to create a collaborative and caring environment. This human proximity that we cherish so much, combined with solid educational support to prepare them for the industry, allows them to reveal all their individuality. This is what makes all the difference!
Mireille Mallol, Director
Rubika Montreal offers a three-year program in 2D and 3D animation with a year of 3D/VFX specialization.
To see all the details of the ranking : Top 25 international animation schools
Read also : meilleures écoles d'animation au monde, deux écoles québécoises dans le top 25